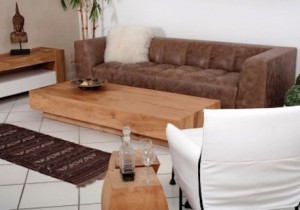 Prospective residents aren't just looking for a place to rent; they are looking for a place to call home. You'll want to make YOUR rental property stand out and shout "this is your new home!" to these prospects.
To help you following these tips to create a homey rental property Distinct Property Management will be your No. 1 resource. You may end up with more residents than you know what to do with!
Clean and declutter your rental property
Keep your rental property neat and tidy. When your rental property is clean and clutter-free, prospective residents will have an easier time picturing themselves in that home. If you have too much stuff to give the rental a good cleaning, now is the time to look into getting a storage unit, for instance. You might even want to bring in professional help to maintain the level of cleanliness that will make the property appealing.
Add homey touches
Add touches that will help a potential resident imagine what life would be like living in the rental home. If the home is furnished, try little flourishes like setting the table or placing fresh linens on the bed. If the rental property is unfurnished, add warm, homey colors of paint to the walls or install warm lighting. Paying attention to small details can help give off the homey feel that will attract potential residents to your property.
Appeal to the senses
We don't just experience a home with our eyes. Remember to play to potential residents' other senses, as well. Light scented candles or spray room freshener to appeal to their sense of smell. Hang some wind chimes on the front porch to suggest someone living there. These details might spark a memory of home for your potential residents.
Remember the outdoors
Keep your lawn well-manicured. This will not only make your home look nice, but the smell of freshly-mown grass could trigger feelings of hominess. Plant some flowers by the house or by the mailbox to give the rental property that extra, well-cared-for touch.
People looking for a rental home are looking for just that… a home. With just a little extra effort and the right attention to detail here and there, you can make your rental property feel like home to potential residents.
How can Distinct Property Management assist you?
A lot of homeowners are overwhelmed with the work involved to get a house ready and prepared as a rental. The quality of your future tenants and the upkeep of your house often rely on how well maintained it appears during the Open Houses, when potential tenants are being shown around. Not to forget that rental rates are heavily influenced by the appeal of your rental property.
Distinct Property Management, the Santa Cruz Property Management company, has extensive  experience in helping homeowners to prepare their home for new tenants. As we are intimately familiar with the Santa Cruz rental market and his seasonal challenges & expectations, we are the best source for you. We can advise and execute for you the final finishing touches that will make your home irresistible to your future tenant. By offering full property management services including tenant placement you will enjoy hassle and worry free homeownership with a secured monthly income. Don't hesitate to call us today at 831.420.0202!
Nora is managing a property in Santa Cruz for me. Since I live on the Peninsula, I need someone who is 'full service'. Nora has helped fix up my rental, hiring and managing various people to spruce up the place. She got it in great condition and then found a renter right away!
Nora is extremely easy to work with and very professional. She is organized and wonderful at communicating with her clients. Nora has done a great job and I give her my highest recommendation!