WELCOME TO
DISTINCT PROPERTY MANAGEMENT!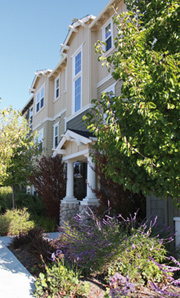 We are the premier Santa Cruz Property Management company known for seamlessly integrating complete property management, excellent financial reporting and clear communication in the property management field in Santa Cruz County.
Started in 2011, Distinct Property Management is a full service property management company dedicated to the seamless supervision of individual rental properties, multifamily rentals, and commercial properties long California's Central Coast. Distinct brings real world solutions to the often challenging experience of real estate management.
To our clients we offer a fiscally efficient approach to property management. We know that confidence comes from knowledge so we keep you informed, providing 365 days a year of carefree home ownership and community building. We are the property management company in Santa Cruz you can rely on.
Improved Property Management
Our goal is to provide an improved, quality approach to the management of single-family homes, multi-family residential complexes, and commercial rental properties.
We earn your trust by providing reliable, timely, and consistent services that minimize the stresses associated with property management. Plus our highly trained staff is knowledgeable on the latest financial and legal requirements for the industry.
DRE# 01526800
What Our Clients Say
I have been absolutely impressed with the quality of their work. They have maintained an excellent level of service to the tenants. They are highly responsive and efficient, getting the right job done cost effectively. As always, it isn't just about the service level, but how the service is done, and their team has shown great EQ and built a warm rapport with the tenants.

Distinct has provided smart insights on all levels, they know the residents very well and their advice has been valuable. Distinct has been very effective in renting vacant units rapidly and getting in high quality tenants, both in terms of care and in terms of payment. Additionally, they have suggested ways to invest to enhance the value and rental rates on some of my properties as well as suggesting ways to change the business operation in ways that were more cost efficient. Lastly, reporting, financial information, and financial transactions have all been transparent and efficient.

In sum, I really do recommend them highly.