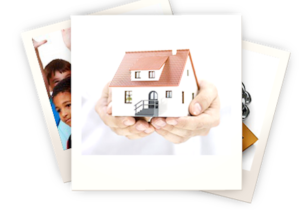 How to be safe and sound this season
The winter season is here and along with it the holiday season; both provide the opportunity for some recommended annual maintenance around your rental property or home.
Fire  Extinguishers:
Every homeowner or tenant should have at least one fire extinguisher in the home and know how to use it. Fire extinguishers must be periodically re-charged or replaced.  Please check your fire extinguisher today and make sure that fully charged and easily accessible in the case of a fire.
Smoke Alarms:
A smoke alarm should be installed on each floor of the home and inside each sleeping area (bedroom). In the event a fire starts inside a bedroom and the door is closed the sleeping resident will be overtaken by flames and smoke before the fire alarm outside the door awakens them. The beginning of the heating season is a good time to remember to change the batteries. If your smoke alarm is "chirping" it is telling you that the batteries are low. Never disconnect the batteries except to change them. The life you save could be your own or a family member. If you prefer to upgrade your smoke (and carbon-monoxide) detector, batteryless detectors are now available ranging from $30 to $50, which are guaranteed to work for 10 years.
Chimney Cleaning:
Another annually recommended maintenance task for your Santa Cruz Property: If your home has a fireplace or wood burning stove it needs to be periodically cleaned and inspected for damage. If your heating system is a wall furnace, remember to get it periodically checked and the filters changed annually as well.
Dryer  Vent Cleaning:
Many companies offering cleaning service for furnace and heating ducts, will also service your dryer vent. Lint  building up in those dryer ducts create a fire hazard.  If you have noticed that it takes longer to dry your clothes you have a built-up of lint inside the line. Get all your vents and ducts attended to and it easily can be a one stop shop with the right service provider.
Packages and Mail Theft:
Online holiday shopping has many of us have ordering gifts for friends and loved ones. Packages are being delivered by the truckload on front porches numerous homes in the Santa Cruz.
Packages that are left unattended make for easy targets for criminals. These thefts commonly occur during normal working hours, since many people are not at home. This is a crime that occurs in virtually every community in Santa Cruz country.
Here are the Santa Cruz Police Department recommendations to avoid becoming a victim of package theft:
If your employer will allow it, have packages delivered to your office.
Request that the shipper hold your package at their pick-up facility so you can pick it up in person at your convenience.
Have packages delivered to a place where they can be received in person, such as the home of a trusted neighbor who stays home during the day, or a retired relative.
If purchasing something from a large retailer, request that your package be delivered to a local branch of the store so you can pick it up in person at your convenience.
Request a specific delivery date and time from the shipper when you know you will be home.
Provide delivery instructions to the shipper so that packages can be left at a safe location at your home that is out of sight from the street.
Sign up for delivery alerts (text messages or e-mails) from the shipper; call a trusted neighbor when the packages are delivered, and ask them to take the packages inside for safekeeping until you get home.
Request that the shipper require a signature confirmation upon delivery; this will prevent your package from being left at an unattended home.
Check out other secure delivery options. For example, Amazon.com has an option for purchases made on their website called "Amazon Lockers," which delivers your package to a secure site. There are three Amazon Locker locations in Santa Cruz.
This is a great time of year to get to know your neighbors and encourage them to keep eye out for suspicious behavior.  Call 9-1-1 to report suspicious activity immediately in your neighborhood.
If you see a theft in progress do not attempt to stop the suspect on your own. Call 911 and give the operator a detailed description of the individual, including clothing description, physical description, vehicle description, and direction of travel.
Happy holidays and a great 2017 from your Distinct Team, the premier provider for Property Management Service in Santa Cruz Cruz County!