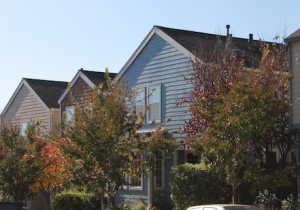 If you have a home for rent in Santa Cruz, Distinct Property Management, Inc. can help you find the right tenants and manage the rental for you.  Distinct Property Management, Inc. is a professional management company that will help you make the most of your rental property and save time and money as a landlord.
What Is A Property Management Company?
Though some landlords are able to manage properties on their own, many landlords need more help. A property management company provides this help. A property management company is a third-party company that is hired to handle the daily operations of your rental property. Property management companies manage many types of properties including single family homes and large apartment complexes. Property management companies are a huge asset because they can fully manage your properties while you sit back and collect the profits.
What Do Property Management Companies Do?
Property management companies can do a lot for the property owner. They deal directly with prospective and current tenants, saving you time and stress. They can also handle important tasks like collecting rent and handling maintenance and repair issues. A property management company can also respond to tenant complaints and even pursue evictions if needed.
When you hire a good management company like Distinct Property Management, Inc. you gain the experience and expertise you need to properly manage your rental. This can give you peace of mind, especially if you are new to property management.
A property management company is great for property owners who:
Have a large number of properties or rental units – The more rental properties you own, the harder it can be to properly manage them without help. Those who own multiple properties will certainly benefit from a management company
Do not live near your rental property – It can be very difficult to manage property when you are not close to it. Having a property management company can be invaluable in dealing with issues that you cannot handle from far away
Do not want to deal with hands-on management – Being a landlord brings many challenges including finding good tenants and maintaining an attractive property. Those who view rental property ownership as an investment and do not want to deal with the day-to-day management of the property should hire a company to manage the property
Do not want to be an employer – Some property owners find they need help and choose to hire a resident manager or other employee. However, this makes you an employer who suddenly has to deal payroll and other legal requirements. A property management company is an independent contractor, not an employee, and thus saves you a lot of hassle
A good property management company is essential to those who do not want the hassles of being a landlord. At Distinct Property Management, Inc. in Santa Cruz, we provide a quality approach to the management of a range of properties including:
Single-family homes
Multi-family residential complexes
Condominiums
Homeowners associations
Distinct Property Management, Inc. is a trusted company in the Santa Cruz area known for providing reliable, timely, and consistent services to minimize the stress of property ownership for our clients.
How Much Do Property Management Companies Charge?
The amount a property management company charges is generally determined by the type and size of your property. There is a big difference between commercial property and residential property management .  In order to determine the exact amount of the property management fee, we consider:
The number of properties being managed
The number of units in each property
The location of the property
The condition of the property
What services are included in the fee
At Distinct Property Management, Inc. we offer property owners a fiscally efficient approach to Santa Cruz property management. As a premier Santa Cruz property management company, Distinct Property Management, Inc. is known for excellent property management, complete financial reporting and maintaining a clear and open line of communication. Our team of highly trained professionals provide a comprehensive level of support for property owners including:
Locating and screening prospective tenants
Preparing rental agreements
Collecting deposits and monthly rental fees
Conducting pre- and post-rental assessments
Regular inspection of properties
Managing all financial aspects of properties
Pursuing "failure to pay" activities when applicable
Overseeing and responding to maintenance and repair
At Distinct Property Management, Inc. our wide range of services can be custom-tailored to suit your specific property management needs. Be sure to contact us at info@mydistinct.com for more information!