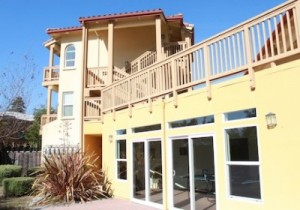 As the summer approaches and you were hoping that 2013 would bring a change to your HOA, Distinct Property Management, as the Santa Cruz Property Management company can offer some thoughts about how you can make your HOA the community you feel at home at and is the place you had hoped for:
Responsibility. All homeowners should take responsibility for adhering to rules and meeting their financial obligations to the community so they can avoid the costly and unpleasant task of pursuing legal actions.
Sharing. Homeowners should share their ideas, perspectives and concerns so we can all work together to build an even better community. Distinct always recommends for homeowners to attend their regular board meetings and provide their board of directors with input during the homeowner comment section.
Fellowship. Distinct advises to actively participate in the recreational, social and cultural activities of the community.
Involvement. Homeowners should attend association meetings and take the time to review important information about their community. Distinct Property Management provides for online access to all homeowners 24/7 to all pertinent HOA documents and review meeting minutes.
Inclusiveness. Homeowners should actively welcome new residents, making all owners and renters feel part of the community.
Pride. Homeowners are proud to live in their community and recommend it to others who are looking for a good place to call home.
Distinct Property Management, who helps the members of the elected boards to plan for a future well beyond their tenure on the board.
If you feel your HOA is in need of some rejuvenation, call Distinct today! Get the excellent management your HOA deserves now! The time for your board of directors to meet the Distinct Property Management team has never been better.