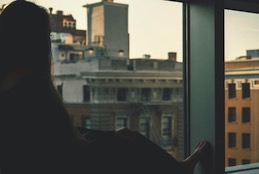 How to Stay Safe, Healthy, and Financially Sound During the Pandemic
Are you renting an apartment, townhome, duplex, or single-family home during the coronavirus pandemic? This guide is for you, as we've assembled a complete list of resources for combating COVID-19 germs in rental communities, keeping tenants physically and mentally active during the quarantine, and helping renters to stay financially sound during the pandemic. Read on to explore these useful tips and resources in greater detail!
Combating Germs & Bacteria in Your Rental Community
Cleaning Tips to Keep Your Home Free of Coronavirus
COVID-19 Tips: Staying Healthy in a Busy Apartment Building
COVID Cleaning and Safety Products You Can Make at Home
How to Safely Quarantine with Roommates
Staying Physically and Mentally Active During Isolation
Free Workouts from Peloton, Nike and Others to Help You Stay Active During Your Quarantine
Home Fitness: How to Choose Exercise Equipment and Where to Place It
50 Ideas to Upgrade and Decorate Your Apartment or Rental Home on a Budget
5 Ways to Learn New Career Skills for Free During the COVID-19 Crisis

Obtaining Other Types of Financial Assistance During COVID-19
How to Protect Yourself Financially from the Impact of the Coronavirus
What You Need to Know About Extended Unemployment Benefits for COVID-19
6 Emergency Cash Loans for Rent Payments
Check Your Eligibility for Temporary Assistance for Needy Families (TANF)
The COVID-19 pandemic is a physically, emotionally, and financially challenging time for many of us, but renters have been hit the hardest — especially those who have lost their jobs or had their hours reduced. With these tips and resources, you will have all the information you need to keep yourself as healthy, safe, and financially sound as possible during this difficult time in each of our lives.