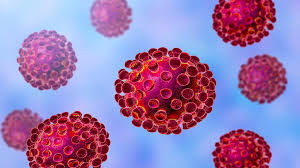 Distinct Property Management's will continue with business operations, please read for further information
In compliance with the new Shelter in Place ordinance, Distinct Property Management is implementing the following changes in the day-to-day management of your property(ies). These changes will go into effect immediately and have been put in place to help keep you, our employees, our contractors and the general public as safe as possible. Thank you for your patience while we navigate these unchartered waters and please know we are here to help you through these challenging times.
What to expect
Office visits will be by appointment only. You can request an appointment by calling our office at 831.420.0202 x3 or by email to stacy@mydistinct.com
We offer 24/7 emergency service at 800.395.9136. Please review the attached Emergency Policy for more information on events that justify an after hours emergency call to management.
Property showings will be scheduled by appointment only to minimize person-to-person contact. Other technology is being explored for remote viewings.
Property inspections that are not time sensitive will be postponed through April 7th, then re-evaluated for scheduling or postponing further based on local ordinance.
Repairs & Maintenance: For units that are currently occupied, we are addressing repair items that are concerns for health & safety, as well as repairs that can potentially lead to property damage or the like. Exterior repairs can also be made without person-to-person contact so we are moving forward with those as planned as long as service providers are available. All other repairs will be reviewed on a case-by-case basis to determine the best way to make the repairs as well as to minimize person-to-person contact, and to postpone if needed.
Notification: Due to privacy laws, we are not able to share specific health information of any tenants living in properties we manage without obtaining prior written consent. Fortunately, we have not received any reports of positive COVID-19 test results in any of the properties we manage. Should any tenant, contractor, employee or other person notify us of positive test results, we provide you with as much information as we are legally permitted to provide so all our tenants and owners are aware of the situation and can plan accordingly.
Lease Agreements: If you anticipate any changes to your housing situation (early move out, etc.), you will need to review your rental agreement and provide proper notice as outlined in your contract. Many leases do not expire until the summer months and these leases will remain in effect until the lease expiration date. We can help find a tenant to replace your lease, however, you are responsible for fulfilling your lease obligations and paying rent until a new tenant can be placed, as well as covering any costs related to finding this new tenant.
Distinct's Emergency Policy
Distinct's normal office hours are Monday through Friday, 9 am to noon and 1 pm to 4 pm.
Please call our regular office line at 81.420.0202 x0 during normal office hours to report your maintenance emergency.
Distinct offers an After-Hours Emergency Service. You can reach us by calling 800.395.9136. When you call our After-Hours Emergency line, you will be connected to the answering service who will take your message. The answering service will then contact the designated on-call Distinct team member who will respond within the hour.
Please be prepared to share photos or videos of the repair item and as much information as possible to assist us in determining the next steps.
A. Examples of things we can help with after hours:
Plumbing Emergencies

Irrigation leaks – please be prepared to check the leak again in 15 minutes to see if it continues after the irrigation cycle ends
Broken water mains
Overflowing drains and toilets

Loss of heat
Roof Leaks (will be addresses as soon as rain stops or lightens enough for roof access)
Fallen Trees
B. Things we CANNOT help with after hours:
Power Outages – Call PG&E
Parties or Noise Concerns – Call the Police
Parking Violations (unless health and safety related)
C. Items to be addressed the next business day (leave a message for a Distinct member, DO NOT call the After-Hours Emergency Service):
Accounting Questions
Rodent or Pest Activity
Appliance Repair (unless there's also a related water leak)
Chirping Smoke Detector
Neighbor Disputes
Parking Questions
Please note that any calls placed to the on-call service that are not considered an emergency, as described in Section A, can potentially results in charges to the caller.